Pick Tennessee 2017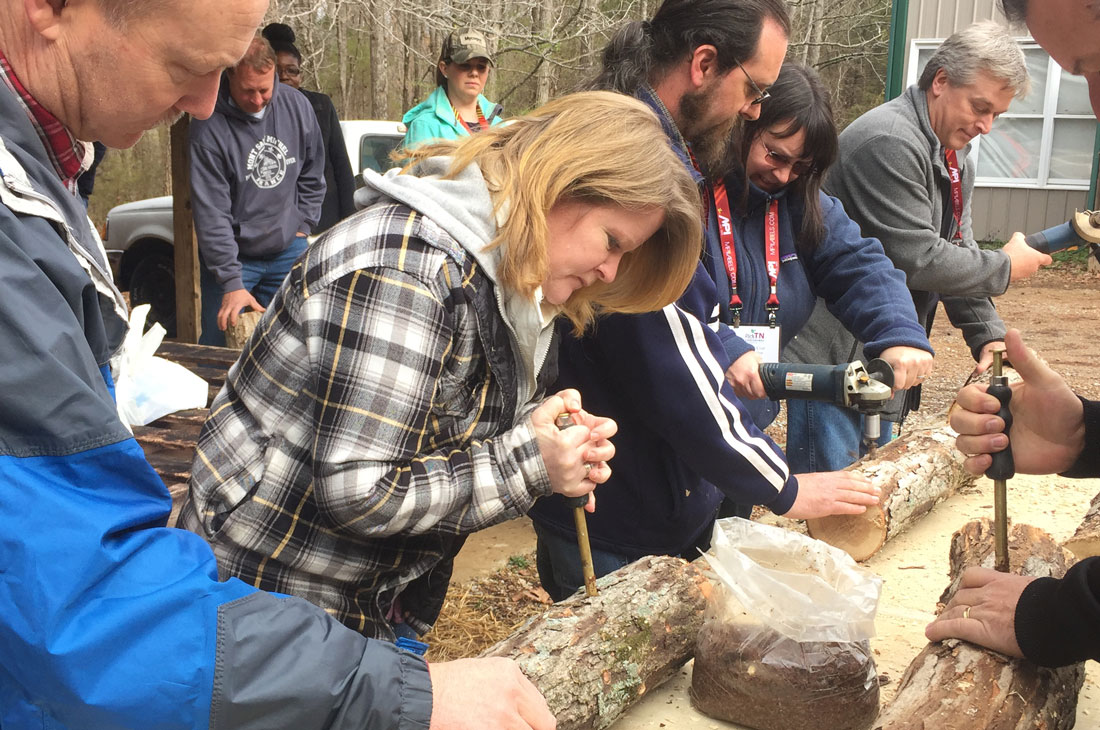 The Tennessee Organic Growers Association held its annual conference at the Marriott in Cool Springs, Franklin, on February 17th and 18th in conjunction with the Pick Tennessee Conference. The joint effort of many organizations such as Tennessee Organic Growers Association (TOGA), TN Fruit and Vegetable Growers, TN Farm Winegrowers Alliance, TN Association of Farmers Markets, TN Flower Growers Association, and TN Agritourism Association brought the largest attendance so far, with over 500 in attendance.
TOGA's banquet featured food from local farms including the Tennessee State University Organic Farm, as well as honey from the Marriott Chef's rooftop hives. Meat, vegetables and honey; all locally sourced. Thank you, Chef Haddox for working so closely with us and creating a 5 star dinner for our banquet.
TOGA held its' classes on Friday and Saturday with a mushroom workshop Saturday afternoon at Delvin Farms. Tradd Cotter, renowned mushroom expert, gave a phenomenal hands on workshop covering all the essentials for the skills needed to inoculate logs, mulch, straw and composts using simple techniques that anyone can do at home or on the farm. Each participant inoculated a log and straw which they went home with them for their first start to producing mushrooms. Knowledge of Shiitake, Maitake, Reisi, Blewit, King Stopharia and Oyster Mushrooms gave participants the expanded knowledge needed to continue growing mushrooms in the future. An organic lunch was provided by The Turnip Truck Natural Market for all attending.
Mark you calendar and plan to join us for the 2018 conference to be held in Chattanooga February 15th through the 17th. Tours and workshops are already being lined up to make a much anticipated conference!