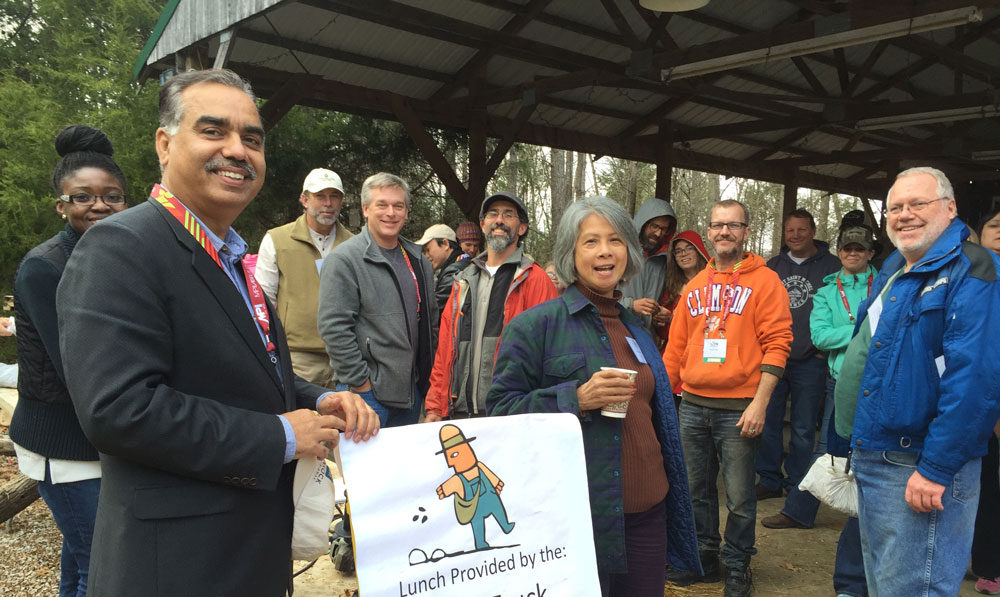 Our Mission:
To provide research and support for organic farmers and gardeners and to nurture relationships among local producers and consumers. Our goal is to educate the public regarding the connection between healthy food, organic farming, and the economic, social, and ecological benefits of supporting local growers.
Past Events:
Bus Tour to Woodbury TN to visit Half Hill Farm, Readyville Mill, and Flying S Farms.
Celebrated National Food Day 10/24 with other Middle TN farming and food organizations at Nashville Farmers' Market
Aquaponics w/Trevecca Urban Farms at Trevecca University
Participated in CSA  Fair held by Local Table Magazine, Nashville Farmers' Market, Lightning 100 Team Green Adventures & TN Department of Agriculture
Pickling Class at Nashville Farmers' Market Grow Local Kitchen
Farm Tour with "The Barefoot Farmer," Jeff Poppen ofLong Hungry Creek Farm
Mushroom Workshop with national expert, Tradd Cotter & Trevecca Urban Farms
Chicken Workshop with Sustainable Poultry Netowrk & Old School Farms
Farmers' Markets TOGA Supported many Market Opening Day Celebrations!
Canning Class at Nashville Farmers' Market Grow Local Kitchen
Jams Class w/The Nashville Jams Co.
Do you have an area of interest for a future workshop or class? Interested in becoming a member or sponsoring a TOGA event or class?